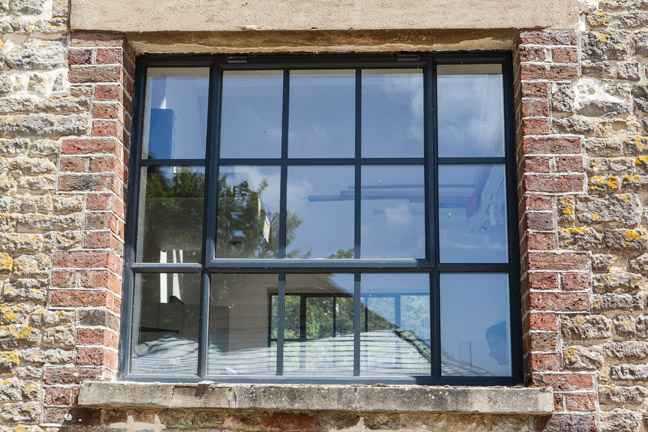 Being an architect means you have an eye for style, design and detail and all these qualities are essential when undertaking the mammoth task of renovating your whole house! This is exactly what architect Ms H is currently undertaking, having redesigned her main house she is currently looking at converting an old outbuilding into a games/ office room.
The idea for the design of the outbuilding is to rebuild and redecorate it to its original 1930's look. The outbuilding had the original windows in place but over time, condensation had crept in and in turn rusted the original frames. Ms H liked the look of the original steel windows and wanted to replicate the look within the new design.
Having been referred to Met Therm by a colleague, she found Met Therm's AG210 windows and doors, thermally broken and with their slender sections, offered the perfect replacement she was after. Her architectural friends have all commented on the pleasing aesthetics the new windows and doors have brought to the rebuild, combining contemporary materials with traditional style; slim line framing whilst offering A+10 rating for energy efficiency. Thrilled with the product and service Ms H received from Met Therm, she is keen to include AG210 windows in future projects.