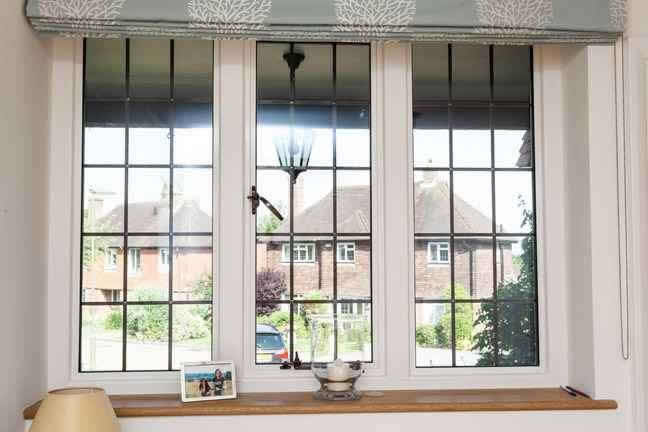 Having recently come back from living abroad, the owners wanted to renovate their house which involved a new extension and replacing all their windows. Before the renovation the house was poorly insulated and during a cold winter this led to a rise in heating bills. The original windows were installed during the build of the house, and over the years the windows had begun to warp which made the windows hard to open and even harder to shut.
Mr C managed the whole renovation project himself and a key area of importance was the replacement windows. He was keen that the new windows were not UPVC but of a similar style to their original steel window to ensure they fitted in with the build and style of the property, whilst achieving high thermal insulation ratings to help reduce the high heating bills during the winter months experienced in the past.
Following a lot of research Mr C found only Met Therm Windows were able to produce a traditional style metal window with grade A+ for thermal performance; meeting the requirement of having the "quality of new but with the original look and feel".
The owners were particularly taken by the fully working welded hinges, which were traditional features on their old windows. In addition, the Dual colour frames – where frames are painted one colour inside and a different colour on the outside, enabled the owners to match interior décor.
Since the installation of the new windows the owners have noticed a "staggering improvement" in insulation with the heat in the house being retained. When family and friends have noticed the new windows they have been very complimentary, however the style of the Met Therm windows is so close to the original many family and friends haven't realised the windows have been replaced. (In fact, on the first day of installation Mr C himself hadn't noticed the hall windows had been changed!).
The owners were so pleased with the service they received – including Met Therm accommodating a last minute change to the original specification to satisfy their requirements; they have become advocates, often recommending Met Therm Windows to family, friends and colleagues.