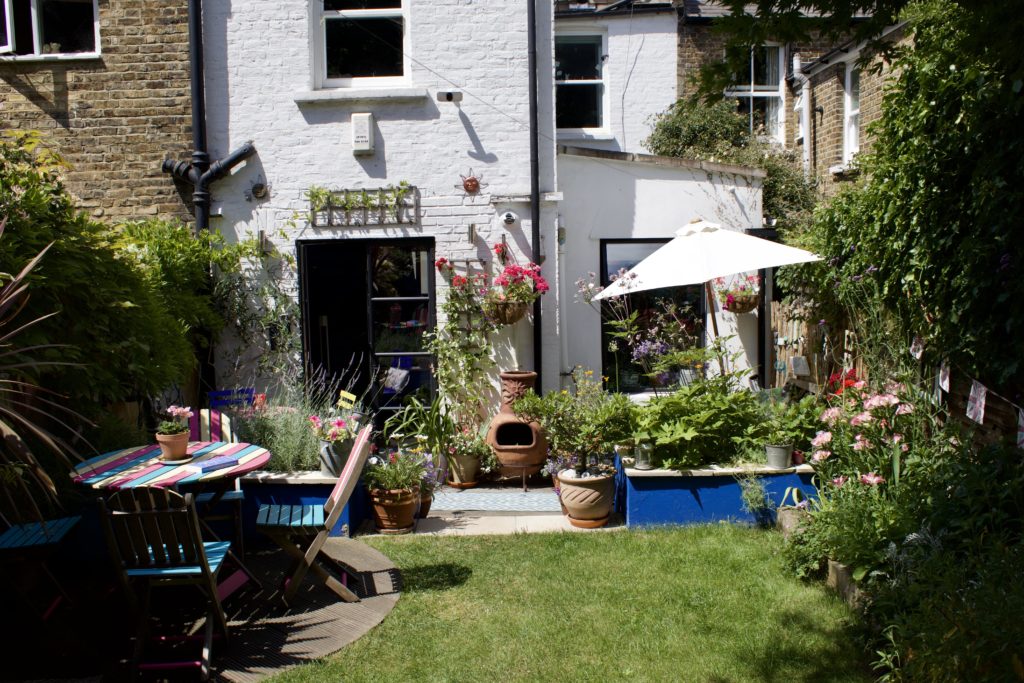 The Property
Author Janet Hoggarth bought her Victorian mid-terrace property in leafy East Dulwich more than 20 years ago.
The building needed extensive work, but Janet had renovated properties before and wasn't fazed by another project.
"It was a total doer-upper,' she explained. "It had been rented out to medical students. The cupboards were hanging off the walls, it looked like nobody was living here.
"I was pregnant at the time and we didn't have much money, so all we did was a basic kitchen refit. We made it look nice, but we knew it wouldn't last."
The Original Windows and Doors
Like the majority of her neighbours, Janet's property retained many original features like wooden sash windows and doors. However, over time, gaps appeared between windows and the walls so insulation was poor and the house could be draughty.
What's more, Janet had always wanted her perfect kitchen and knew the correct doors and windows were needed to set it off and achieve the desired look. After doing her homework, Janet contacted Met Therm Windows.
She stated: "I had this dream of having metal-framed double doors that opened out into the rear garden. We did that and we also knocked through at the other end, so it became a light and airy galley kitchen.
"We shopped around but some brands were so expensive. Met Therm was very reasonably priced, but there is no compromise on looks or quality, you can't tell the difference. I finally got what I always wanted, and I love it."
Met Therm Metal Frame Windows and Doors
Janet opted for slimline RAL 7021 black/grey Hammerite matt fine frames for her external windows and doors. Eye-catching RAL 500 ocean blue matt frames were chosen for the internal door between the kitchen and living room.
All of Met Therm's AG210 double-glazed metal frame windows are the slimmest, thermally-broken 'A+10 Rated' product on the market.
"We always wanted slimline metal-framed doors and windows and they work brilliantly in the house," she added. "I have some brightly-coloured walls so the contrast with the dark frames is fabulous. The windows stand out rather than blend in and they will never go out of fashion.
"What's so good about Met Therm is you can choose any colour of frame. It doesn't have to be black or dark grey and they can match any colour scheme."
Stylish and Efficient
Janet's new windows and doors not only look fantastic, but they improve insulation and can also help with sound reduction. She is pleased to have multi-point locking windows and doors which feel more secure than the old wooden doors and windows they replaced.
The work carried out also provides her with the versatility she has always craved.
She explained: "I like shutting one of the interior double doors and keeping the other open so that it becomes more of a feature. When I do close both doors I get a lot of sound reduction which is great for when the children are playing on their devices or watching a movie.
"Our kitchen used to get cold, but it's definitely warmer since our new window and doors were installed – they feel really sturdy and retain heat which is so important with the cost of fuel and heating a home."
Excellent Customer Care
It took Met Therm Windows around three days to complete the work on Janet's external windows and doors, plus the colourful internal door.
"They were really quick and there was no disruption at all," added Janet. "The internal door took the longest and they did brilliantly with the windows because the houses around here are so old, and the walls aren't straight. But they made everything fit perfectly and the overall look is brilliant.
"The quality of their work is amazing. The installers did such a good job, and they were so clean and tidy, nothing was too much trouble."
Added Value to the Property
Janet could not have been happier with the high standard of work carried out by Met Therm Windows and the cost involved. In fact, she looks upon the initial outlay as an investment over time.
"The installation work has definitely added value to the house," she suggested. "The doors and windows will be a feature forever. I absolutely love them and, if we do come to sell the house, they will be a big selling point.
"The house really stands out from the others in our road and that is all down to Met Therm. People are always complimenting us on our new doors and windows, and I always give them Met Therm's details. I can't recommend them enough."