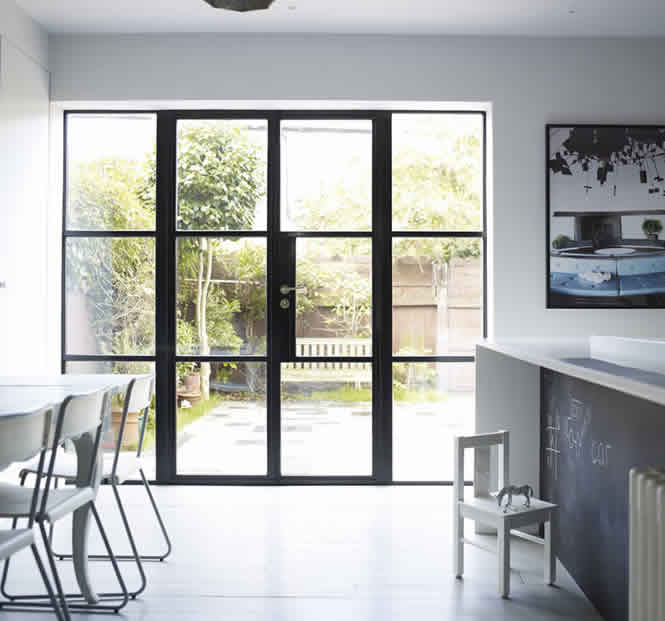 Reconfiguring the layout of a downstairs room provided the perfect opportunity for Mrs W to replace her existing doors – but her requirements were specific: they must be stylish yet functional.
Mrs W was looking for doors which offered something a little different to the standard bi-fold doors now found in many homes. Met Therm Windows had the solution. Mrs W was drawn to a black steel design and opted for a slimline double door which featured horizontal detailing.
The door also had welded bars with a traditional brushed brass finished handle, lock and face bolts. Mrs W was particularly taken by lock box as well as the black steel design, which she intends to co-ordinate with new furniture.
The excellent service provided by Met Therm was not all Mrs W was impressed with. Her house is located under a flight path but since the new metal doors have been installed, Mrs W has noticed a reduction in noise. And, despite a radiator being removed from the room, there hasn't been a drop in temperature thanks to great insulation provided by the doors.
Friends frequently comment on Mrs W's new doors and she is delighted that they deliver the 'wow' factor combined with quality.